Origin Chiropractic Physicians Reviews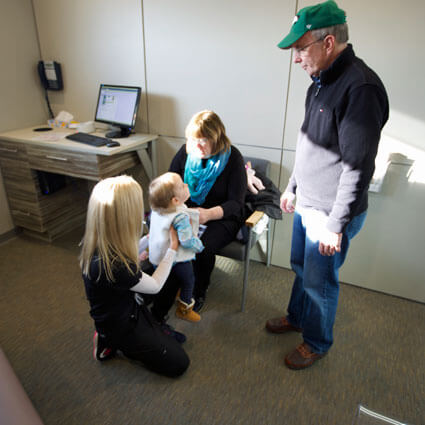 What Our Fargo Patients Say
At Origin Chiropractic Physicians we love when patients share with us their feedback and comments after chiropractic care. Please read our patient testimonials below to see what other people have achieved through their tailored treatment plans with us.
Share your stories too! Click here to send us your feedback so that we can help to spread the word about the benefits of natural Origin Chiropractic Physicians care.
For more information, or to schedule an appointment contact us today.
CONTACT US »


Dr. Townley gave me my life back!
I cannot say enough wonderful things about her, or her staff. There is such a feeling of true caring and concern from her and everyone in the office. In February 2016, I experienced daily pain and discomfort in my buttock that went down my leg and into my toes when I did any standing or walking. The pain was so intense it would almost bring me to the ground, unless I was able to sit down immediately.
Between June 2016 and September 2018 I tried a variety of treatments: physical therapy, six joint injections, chiropractic treatments, acupuncture, cupping, and dry needling. When none of that worked, I was referred to Dr. Brook Townley of Origin Chiropractic. Treatment with Dr. Townley began September 2018. The treatment plan was Activator adjusting, cold laser therapy, and custom foot orthotics.
Six weeks after extensive treatments I began deep tissue massage every 2 weeks and every 4-6 weeks had follow-up appointments with Dr. Townley for adjustments. The majority of my days are now pain free. I will always have the back issues but as long as I do not over-do it I can enjoy life. I am so thankful for Dr. Townley and her expertise.
– Jane
Excellent Chiropractors!
I moved out of the area, but while I was in Fargo Dr. Brook Townley was my regular chiropractor. She does an excellent job. I was very pleased with her. The office staff is great too! I wish I could have brought them with me when I moved. Definitely try out this office!!!"
– Angie
Complete Confidence
I am a medical doctor but have entrusted my care to Dr. Townley for years. She has helped me through a disc herniation and rotator cuff tears in both shoulders without the need for surgical intervention. I have always had complete confidence in her judgement and commitment to my well-being.
– Frank

Origin Chiropractic Physicians Reviews | (701) 280-2599