Sports Injury Care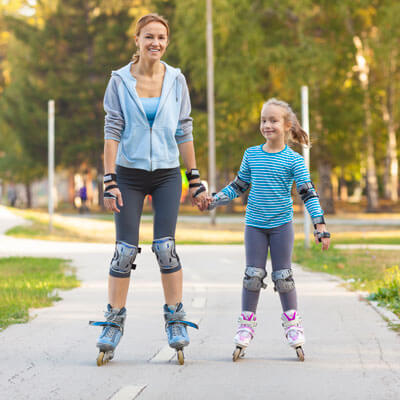 At Origin Chiropractic Physicians, we understand the toll that playing sports can take on your body. Whether you run on the weekends or your child participates in a sport, you might be interested to learn about the benefits of sports chiropractic. We want you to perform at your highest level and return from any injury you have as quickly as you can. When it comes to your care, we'll work with your particular goals, whatever they may be.
We can assist you in running faster than you ever have before or helping you get out of pain. You can discontinue care when you reach your desired outcomes or stay with us for wellness care to maintain your health. We'll meet you where you are!
All Levels of Athletes Are Welcome
Our athletic patients make up a range of people, from weekend warriors to serious competitors. More and more, we're seeing kids who are competing at a higher level. Hockey, dance, soccer, gymnastics and more can be year-round sports. That means the wear and tear on your child's body is nonstop. There is a greater need than ever for a chiropractor on your health team.
Athletes enjoy that we have several other options to include as a part of their care. Along with your adjustments, we may recommend cold laser therapy or ultrasound to you. Dr. Townley is well-versed in providing these therapies and knows when it is appropriate or contraindicated for a patient.
As an advanced proficiency-rated Activator® practitioner, Dr. Townley's primary technique is this instrument-based method. Unlike the hard, traditional thrust most chiropractors use, this technique is extremely gentle. You won't have to worry about it creating more inflammation in your body or causing you further discomfort.
The new patient process for an athlete will involve range of motion, orthopedic and neurological testing of the spine and/or specific region that may be affecting his/her sport. Once the diagnosis is made, Dr. Townley will begin treatment the same day. There is no waiting to start making progress! If we suspect that you have a problem, such as a fracture, we'll send you to an emergency clinic or X-ray facility.
Getting Back in the Game
Dr. Townley's patients have had sprains and other concerns clear up quickly with the help of our solutions. One case involved a wrestler poised to win a state tournament but was stricken by a torn ACL.
The athlete's surgeon told him he could wait until the end of the season to have his surgery providing he could withstand the pain associated with his injury. Dr. Townley used Cold Laser and Activator adjusting to keep his swelling and pain down on a weekly basis so he could complete his season and indeed go on to win the state championship!
Would you like to see a sports injury chiropractor Fargo? Contact us today! Free consultations are available.
CONTACT US »

Sports Chiropractor Fargo ND | (701) 280-2599